Tell us how you really feel
A little depressed. Pajama-ridden. Like I never want to get out of bed. I think they call this S.A.D. – Seasonal Affective Disorder. I've never experienced this before; in December, Texas is still relatively warm, I'm surrounded by family and friends, and I don't really have a reason to complain about wearing shorts to Christmas Eve dinner. But this year was different (duh).
While I like the cold, Prague wasn't just cold, but dreary. It was grey. Every. Day. Sunshine was rare and the temperature hardly rose. The sun would rise at 7:30 (Y SO LATE SUN) and set at 4:30 (WTF SUN). This month I realized a lot about myself.
I need sunshine to be happy. Ok – to LIVE happily. Not all the time, and lawd knows I like a good rainy day, but by golly gee whiz, grey makes me sad. The lack of Vitamin D is unnerving, and my brain doesn't want to function when it's cold and dreary out.
All of the feels came out. I guess I do miss my family and friends. That sounds terrible, but being on this trip kind of makes you forget about the things happening back home. It's a bubble (a really fun and especially iridescent bubble) and sometimes, it sucks you in to the point where "reality" no longer feels real. I mean, c'mon. Look at the stuff that I'm writing here. I'm hopping all over the world and it's incredible. But, when that bubble suddenly pops at a moment's notice, you fall – freely, and hard. You were soaring so high through the air; everything on the outside looked amazing! And then…POP.
Oh, it's Christmas in a week? Meh. You're going out? I'm tired. Lunch? I'll just eat at home. A walk in the morning? It's cold.
I found an excuse to back out of a lot of things this month. I missed the people who knew me best and I felt sorry for myself. This was stupid, but I couldn't help it. I felt a little removed from my community. I didn't want to do a ton (but I did force myself to get out, as you can see from my recaps). There were tons of people who opted out of Valencia or left the program as well, which sucked. I convinced myself that somehow, things were falling apart. My job wasn't going super great and I took everything that was happening and turned it into a negative. I wanted to be at my uncle's house on Christmas Eve, singing and jamming. I wanted to be at my parent's house on Christmas Day, sitting on our red couch drinking coffee and watching a Lifetime movie with my mom. But I knew that I wouldn't be, and it just added to the reasons that I had to feel down. Throw in the weather, work stuff, and my mindset, and, yeah, I guess I could tell myself that things were shitty.
The mind is a powerful thing. I didn't realize a lot of this stuff at the time that it was happening. I'm writing this as I sit on a plane back to sunny Spain, where I am IMMENSELY happier. But as I reflect and write this, it's kind of crazy to think about – I'm about to tell you what I did this week in Prague (a lot of cool stuff) on the week of Christmas (the jolliest time of the year!) and post cool pictures to go with it (the COOLEST), but I did want to document these feelings before I forgot about them. I've never really been one to be honest with myself about this sort of stuff, so forgive me if this is annoying. But this blog is mine and it's meant to be raw, so, sorry not sorry.
Alright, enough with the self-reflection. I DID do cool stuff this week, and I'm gonna tell you about it! So, this week I:
Went on a walking tour where we visited a bunch of works by David Cerny. Suuuuper cool stuff.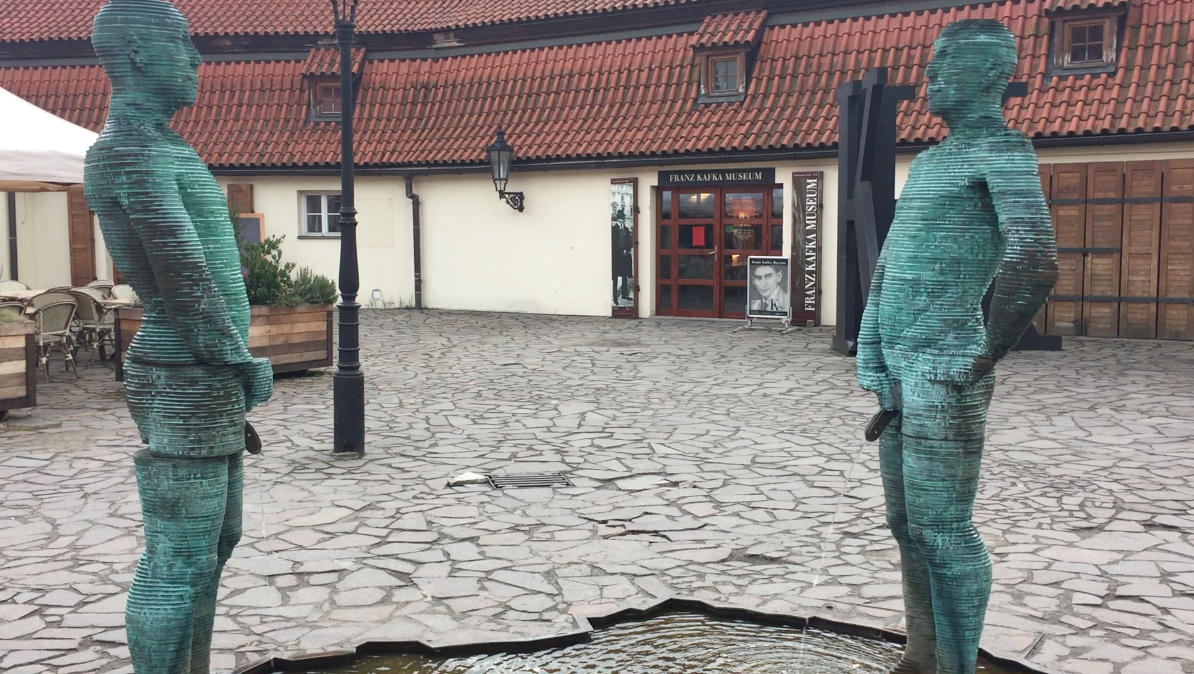 Climbed a giant baby. (a work of art by the same guy)
Visited the National Gallery. Holy smokes. Never seen such MASSIVE paintings before. The Slav Epik was on display (by Alfons Mucha) and it was incredible to see.
Ate some awesome Indian food that one of our remote couples cooked at their apartment. It was sooooo goooooood.

Said goodbye to my first best friend that I had on Remote Year. (Her name is Lauren too so it was meant to be). We did so much in the first few months together and it was really sad to see her leave. We sucked at taking pics together but here are a few. Gonna miss this gem: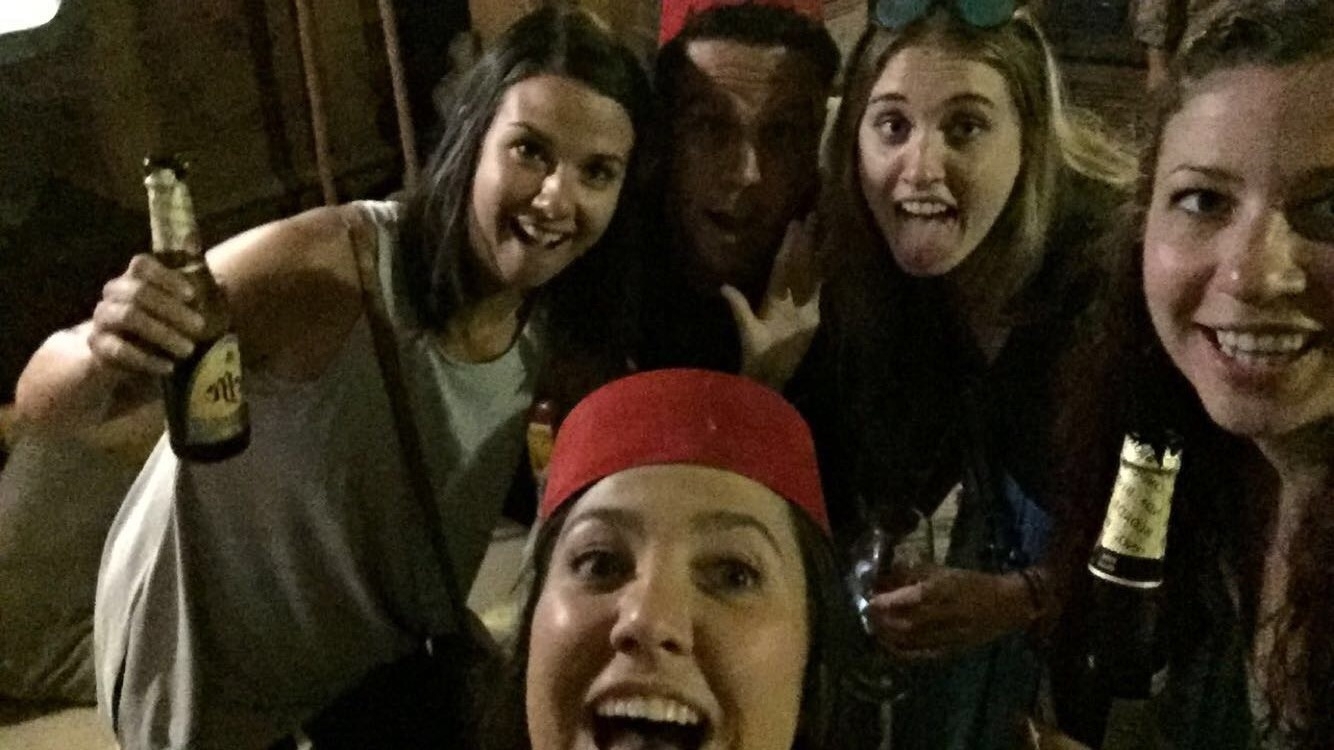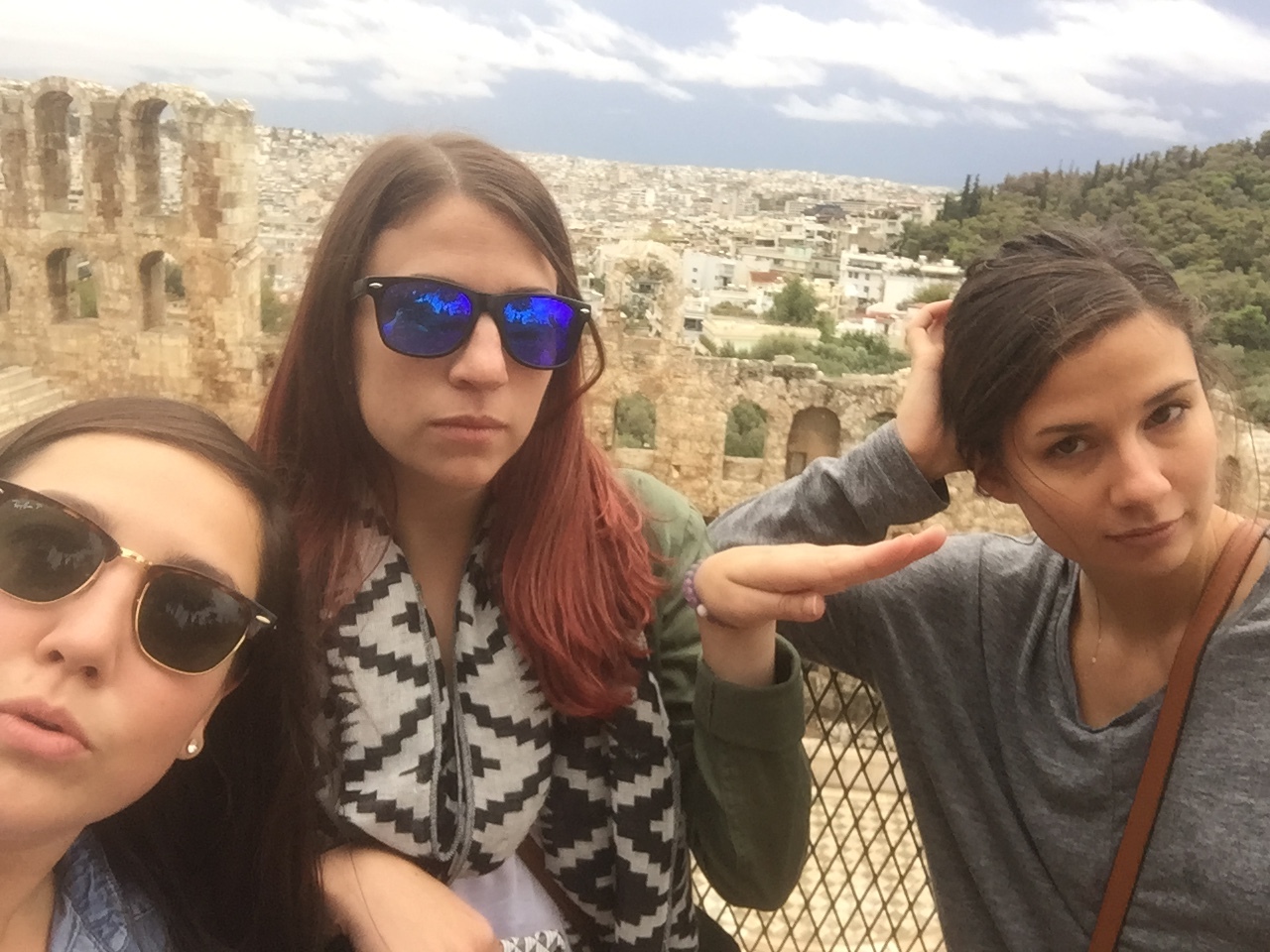 Visited the Jewish quarter and saw this incredible cemetery with graves dating back to the 1400s. To make room for more graves, they simply threw more dirt and built walls in order to accommodate them. Which explains the jagged terrain.
Saw the Spanish synagogue, which was b-e-a-uuuutiful.
Climbed a mini Eiffel Tower (again, more views from the top).
Visited a mirror maze, which made me feel 12 again, and I loved it.
Saw the Nutcracker! Only…it wasn't the one that anyone in the US knows. This one involved rats and actual nutcrackers dancing on stage. It was…really strange. But I was glad I saw it. But seriously…super weird.
Went on another adventure to Kutna Hora to visit the Bone Church. However, things took a bit of a turn when we missed our train stop for the town and ended up in the next one over. The train didn't come for another hour or so, so we ended up exploring the tiny town and city centre. We found some peacocks, I played a piano that happened to randomly be outside, and we made the most of it.
Made it to the Bone Church, along with a few other churches that we bought passes for. So. Many. Churches. Bone Church was supes creepy though and really cool. SKULLZ!
Ate the best meal I had the entire month. IT WAS SO GOOD.
CELEBRATED CHRISTMAS! I know I just wrote about a bunch of depressing stuff up there (and yes bitched a lot about my feelings, yadda yadda), but Christmas was one of the best days I had this month too. Christmas day, we had brunch at our apartment to start the day…
Ended up at a bar drinking before we all headed to our Christmas dinner, which was at an awesome villa a little outside the city. Mostly everyone was there, and it was the first time in a long time that our group all got to hang out in that large of a group. Aaron and I played piano, we ate these amazing sandwiches, and we went to Hangar bar after where we had the entire place to ourselves to dance.
Almost died of a hangover. I think the drinking finally caught up to me (ha) but I haven't had a hangover worse than the one I had on the 26th, uh, probably ever. I didn't drink the entire next week. And that's saying a lot.
This post has a lot of emotions and stuff. So I'm just gonna leave them here and not speak of them again. :) Just kidding. They happened, I'm over it, life goes on (and it's pretty sweet too, if I do say so myself.)
Coming up: tunnels of books, Warhol, the best burger I've ever had in my life, and Amsterdammmmm it's awesome here!
Lauren Bernal
Professional writer, designer, and do-it-aller. Remote Year citizen/alum. Currently living in San Francisco and probably trying to avoid the terrifying amounts of pigeons.